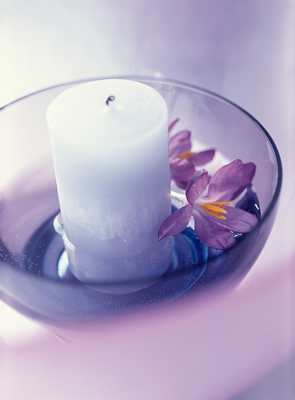 DID YOU KNOW that acupuncture can treat most gynecological disorders, including Polycystic Ovarian Syndrome (PCOS)? A recent study conducted in Sweden and written up in the Philadelphia Inquirer's health section showed that both acupuncture and exercise "reduce high levels of testosterone and lead to more regular menstruation. Of the two treatments, the acupuncture proved more effective."
Other gynecological disorders such as endometriosis, premenstrual syndrome, infertility and recurrent miscarriages are often successfully treated using acupuncture as well. It is wonderful for helping pregnant women through their 40 weeks with symptoms such as back pain, nausea, headaches, insomnia, anxiety, and labor prepartion.
Acupuncture uses sterile, very fine needles inserted into points along channels to stimulate the flow of Qi, our vital life force. This sends impulses to the brain to improve the functioning of our physical and emotional health. Such improvements help bring the person back to a state of balance and well being. Sometimes, Chinese herbal medicine may be prescribed so a person can give herself a "treatment" every day and hold the benefits of the acupuncture session.
Chinese medicine is the second oldest system of medicine in the world and has been practiced for approximately 2,500 years. It is safe and effective, and people love how good they feel!